Whoops — I'm so far behind! This post is from the end of April.
We ran a few errands on this beautiful, cool, spring day today, thrilling to the 66F (19C) temperature. That's peak riding comfort, as far as I'm concerned!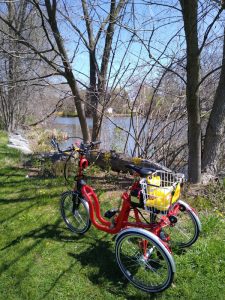 Running errands didn't mean, though, that we missed out on checking out a bucolic spot or two . . .