Raffi's situation is still being sorted, so it's on with a non-riding post, again.
My winter cycling coat is black, and when I start wearing it, I move a safety triangle from my fall coat to it.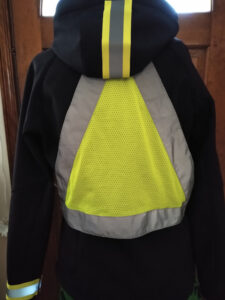 This is the first year I've worn this particular coat; I bought it at Costco in Montreal before Covid hit, and then didn't have much opportunity. It was really inexpensive, and like a lot of things Costco, is a clever riff on a much more expensive style.