While Raffi's issues get sorted (and they are getting sorted, I'm happy to say, if not necessarily rapidly), I'll publish a post or two which have nothing to so with actual excursions. Forthwith:
I have a long-standing policy of trying to make life tough for any one attempting to run me down.  I ride predictably, signal like mad, and try to be as considerate as possible.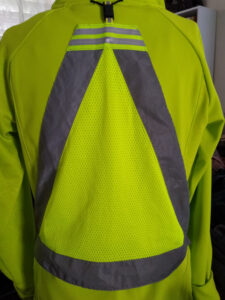 So I'm a big fan of florescence. Screaming yellow and green are my friends.