Twins! (Almost)
August 10th, 2021
Warning
: Undefined variable $comments in
/home/public/wp-content/themes/inove/single.php
on line
18
Leave a comment
Go to comments
While exploring yesterday, Raffi and I enjoyed some bucolic moments on another perfect summer's day, including this one: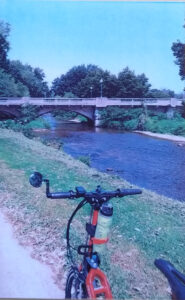 I'm afraid this post's photos are pretty awful, having been taken with the world's worst camera*, which can't seem to get color, or much of anything else, right. But, my fault! I went out without my usual camera, and the Kodak was all I had.
While poking around, I spied a little Honda scooter, almost exactly the same color as Raffi. And, as it turned out, just about the same size, too.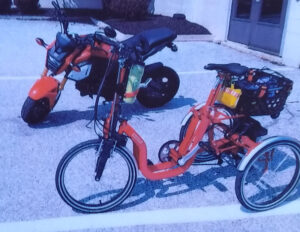 Maybe not twins, exactly, but certainly cousins! And maybe kind of perfect, each in its own way.
*Kodak Printomatic. Good at exactly nothing, but passingly workable if all you want is poorly-colored memory shots.