A Little Garden
Today, while noodling around, Raffi and I discovered a community garden we'd not seen before.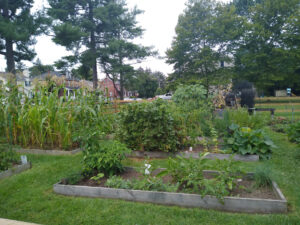 It's small and beautifully kept, with gorgeous red tomatoes and even a small stand of corn.We stopped to admire it, and Raffi added a splash of color, himself, to the scene.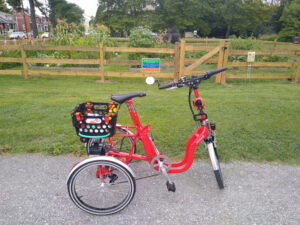 The sign on the fence tells everyone, in three languages, that "No matter where you are from, we're glad you're our neighbor." And reminds everyone, too, that nearly everyone now living in this country is part of a family that originally came from somewhere else.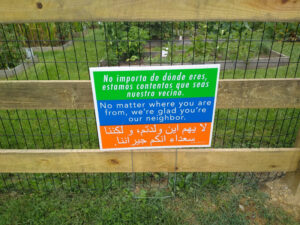 Because, you know, we're all in this together.
Much to my amusement, a speed sign on a nearby road tracked Raffi's mph as we went dashing by. (Well under the speed limit, I hasten to add!) We rode 8 miles (13 km) today, in balmy weather.